U.S. Archbishop: Why marriage is undermined and under threat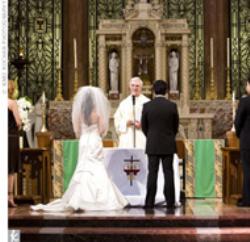 (Vatican Radio) Archbishop John Myers of Newark says marriage in the U.S. is threatened and undermined in many ways. His warning came as he released a pastoral letter on marriage this week which looks at the definition, purpose and sanctity of marriage. As head of one of the nation's largest dioceses with well over 1 million Catholics, Archbishop Myers makes the case for traditional marriage between a man and a woman according to the natural law. He spoke to Vatican Radio's Susy Hodges:

Listen to the extended interview with Archbishop John Myers of Newark:




Asked what prompted him to write this pastoral letter right now, Archbishop Myers described the current state of marriage in the U.S. as "alarming" with many factors contributing to the "undermining of family life." He speaks of the turning away from religion, saying : "there's no openess to the trascendent, to God"... "and it's led to the chaos we see now."

One of the problems the archbishop mentioned was the growing acceptance of "same sex marriage" within modern society. When asked what steps he believes the Church should take to counter these threats to marriage, the prelate said that the Church needed to "redouble its efforts" to speak out more: "We need not be afraid, he says, to take our understanding of the truth of the gospel into the public forum." Archbishop Myers concluded by saying that "studies show that the ideal way for children to be raised most happily and most successfully is in a unified family of a "man and a woman in a loving union."