MINTON'S PLAYHOUSE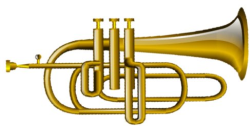 Reading up on Carmen McRae made me want to look up Minton's Playhouse where she got her start. Founded by tenor saxophonist Henry Minton in 1938, the famous jazz club is located on the first floor of the Cecil Hotel at 210 West 118th Street in Harlem. Minton's thrived for three decades until its decline near the end of the Sixties brought it to final closure in 1974.
Jam sessions in the early 1940s saw the likes of Thelonious Monk, Kenny Clarke, Charlie Christian, Charlie Parker and Dizzy Gillespie; pioneers of a new music referred to as "bebop", or more simply, modern jazz. After being shuttered for more than 30 years, the newly remodeled club reopened on May 19, 2006, under the name Uptown Lounge at Minton's Playhouse.
Unfortunately, the reopened club was closed again in 2010. The good news is that the building, classified as late 19th/early 20th century Revival, or Second Renaissance Revival architectural style, was added to the National Register of Historic Places in 1985. Who knows what the future of Minton's might be. My hope is that it will return to be the cutting edge musical venue of its golden age.