New evangelisation needs renewed priests, says Cardinal Prefect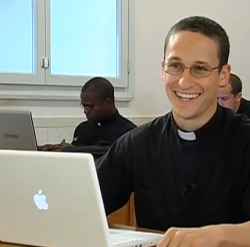 "At times the fatigue is truly great" and priests "feel as if we are too few to fulfil the Churches' needs", but "if first we don't convert ourselves, we will become even fewer", writes Cardinal Mauro Piacenza, prefect of the Congregation for the Clergy in a letter to priests for Lent.

The Prefect asks them to use this period to align their daily lives to the Gospel, becoming "living witnesses" of the Good News, "which everyone can learn from and accept".

He writes that priests who are capable of bringing "the light of wisdom to contemporary circumstances", which challenge our faith, are the "true prophets" of today. The period of Lent, in particular, calls for a "renewed conversion". The priestly identity, - adds Cardinal Piacenza, "sacramentally received and welcomed by our wounded humanity demands a progressive conformation of heart, mind and actions of all who are the image of Christ the Good Shepherd".

"A de-Christianized world requires a new evangelization" but this in turn requires "new priests" not in the superficial sense, rather priests who are profoundly "renewed" by the love of Christ at every Holy Mass.

The Cardinal asks priests to convert themselves from the "noise" of everyday tasks to the "silence" of "being with Christ". He asks them to convert themselves to communion with the God and through him with the Church, to renew their proclamation of the Churches teaching, law and tradition and realise that the Church – the People of God – looks to its Pastors for safe points of reference.

Cardinal Piacenza concludes, noting that "only a renewed, converted priest can become an instrument through which the Spirit calls new priests".