Truth, Proclamation, Authenticity of Life in Digital Age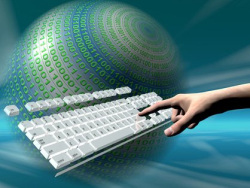 Entire networks of friends, chat rooms open all day and night, instant news and entertainment on our phones, ipods or ipads. There is no doubt that with all the latest digital technology, we're more connected than ever before. Yet paradoxically many experts says we're now less able to communicate and more lonely, searching for some kind of 'real' meaning in our lives.

That's why Pope Benedict's message for this year's World Communications Day is entitled 'Truth, Proclamation and Authenticity of Life in the Digital Age, calling for a creative and responsible use of the latest technologies in order to communicate the lasting truth of God's love for the world.
The Pope's message, released on Monday, notes all the positive developments offered by the new media which, at the same time however, demand a serious reflection on the true significance of communication.

Young people, in particular, he says, are increasingly involved in social networks, posing important questions about the authenticity of one's own being. In the search for sharing and finding new "friends", the message stresses, there is the challenge to be authentic and faithful, and not give in to the illusion of constructing an artificial public profile for oneself. It is important, the Pope reminds us, always to remember that virtual contact cannot and must not take the place of direct human contact with people at every level of our lives.

Archbishop Claudio Celli heads the Pontifical council for Social Communications which is responsible for helping the Pope draw up this annual message. He told Philippa Hitchen that in his message Pope Benedict expresses the great positive aspects offered to the human being today to communicate. listen...